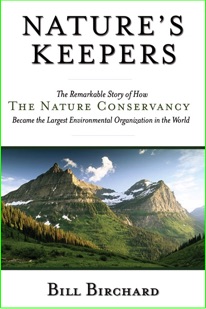 THE STORY OF THE NATURE CONSERVANCY
BILL BIRCHARD is a writer, journalist, and book consultant based in Amherst, New Hampshire. A writer for more than twenty-five years, he specializes in management, business, health, and environmental affairs.
Birchard's work has appeared in Chief Executive, CFO, Fast Company, Strategy+Business, Tomorrow, and other magazines. In the field of management, Birchard has written about leadership, ethics, governance, globalization, finance, corporate citizenship, strategic planning, quality management, corporate culture change, R&D, environmental management, and many other topics.
Birchard's other books include Counting What Counts (Perseus, 1999), a unique plan for companies to boost their performance through accountability, co-authored with former Harvard Business School professor Marc Epstein; The One-Minute Meditator (Perseus, 2001), co-authored with David Nichol, M.D., a how-to guide devoted to the use of meditation for better health; and (in press) Merchants of Virtue, the story of Herman Miller, Inc.'s 20-year journey to sustainability.
Birchard spends much of his free time in the outdoors, hiking and canoeing, and has traveled widely in Europe, Asia, Africa, and North America to remote and mountainous regions. He lives in Amherst, New Hampshire.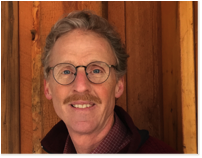 Buy Book From
Quick Links